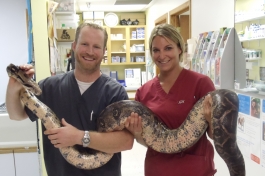 Our Team
We specialize in exotics, and also love to work with all of your pets.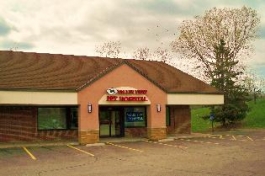 Feel free to call us at 952-432-9661. Office hours, Emergencies, Payment policy, and more.
Office Hours
Valley View is open every day but Sunday with convenient hours. Please call or email to schedule an appointment. Routine surgeries, dentistry and sedation procedures are usually scheduled for Tuesday, Wednesday or Thursday mornings
Monday – Friday 8:00 a.m. – 6:00 p.m.
The 1st Saturday of the month 9:00 a.m. – Noon.
Emergencies
Emergency services are available at all times for our patients. During our normal business hours, call us and we will fit in your pet any way we can. After hours (nights, weekends and holidays):
| | |
| --- | --- |
| South Metro Emergency Care | Dogs and cats can be taken to South Metro Emergency Care in Apple Valley at (952)953-3737 |
| Animal Emergency & Referral Center of Minnesota | Exotic pets can be seen at the Animal Emergency Clinic in Saint Paul at (651) 501-3766 |
Payment Policy
Payment in full is required at the time services are rendered and we do not allow any type of payment plans.
Please be assured that we make every effort to keep our fees reasonable while still providing high quality medicine. Our fees are based upon compensation for our personnel, the purchase and maintenance of diagnostic equipment, and maintaining the hospital's facilities to ensure the best medical treatment for your pet. We believe that undercharging will only lead to a decrease in our standards of quality medicine.
Please be aware that you may be required to leave a deposit when your pet is admitted to the hospital for diagnostics or treatment. We are more than happy to provide you an estimate before we start any services.
We currently accept Visa, Mastercard, and cash.