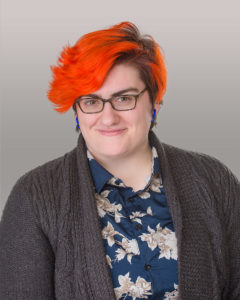 Dr. Alisha Anderson earned her DVM in 2018 from Washington State University College of Veterinary Medicine.
She was raised in Marysville, WA, and graduated from Washington State in 2012 with a degree in Zoology. She moved to Minnesota in 2018.
Dr. Anderson has a background in shelter medicine and exotic medicine and husbandry. She has a passion for quality care of companion exotic animals. Her other professional interests include comparative vertebrate physiology and animal development.
Dr. Anderson live quietly in Carver, MN. In her free time, she enjoys ornithology, gardening, home improvement, art, games, and horror movies.
She has 2 chihuahuas (Billy and Zoey) and 3 indoor cats (Freya, Gomez, and Tru).